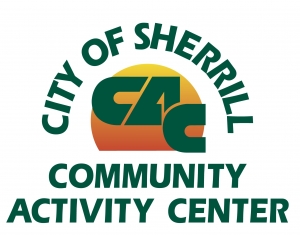 Welcome to the Community Activity Center!
139 East Hamilton Avenue, Sherrill
(315) 363-6525
Daily Activities & Ongoing Classes, Groups and Events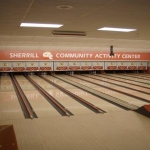 -Walking in the gym – Monday-Friday, 8-9am, September-June
-Kids Time- Adults can bring children 5 and under to enjoy self-monitored indoor play Monday-Friday, 10am-12pm, September-June
-Open Gym- The gym can be used for basketball.  Fees are:  $3 per person/hour.  Residents must sign out basketballs.  Children 15 and under must be supervised by a parent.  Call for availability.
Mondays
-Bone Builders-Strength Training for the Older Adult, 9am, Contact Polly, 853-6258 for details, $1.50/class.

-HIVE Cooperative- Join this alternative educational group for ages 3-6, 10am-2pm.  Please note- HIVE will resume in the fall- please visit www.hivecooperative.com for more information.

Tuesdays
-Community Fine Arts Guild- Join this group of artists 9am-12pm to paint, share ideas, and for critique.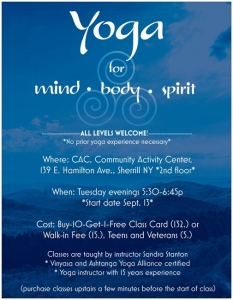 -Yoga- 5:30-6:45pm for all levels with Sandra Stanton
*Please note- classes will resume September 13.

Wednesdays
-Oneida County Office for the Aging- A representative visits the first Wednesday of the month at 11am to provide services.

-CAC Craft and Chat Group- On the 1st, 3rd & 5th Wednesday of each month, 11am-1pm, this group meets to knit, sew, and create crafts. 
Thursdays
-Rescue Me K-9 Dog Rescue Dog Socialization Classes- These are free classes and donations are accepted.  The last class at the CAC for the season was March 31 and classes will be held at an outdoor location during spring.   Please check back for details about classes resuming in the fall.  Contact Debbie Martin, 829-3454 with questions.
Other Programs and Events
Youth Center- Youth Center is closed for the season!  Please check back for details about when youth center will open in the fall.  During the fall, winter and early spring youth center is open Mondays & Tuesdays, 6-9pm for students in grades 4-6 and Fridays & Saturdays, 6:30-10pm for students in grades 7-12. Thanks for a great season!
Open Bowling – The CAC offers regular open bowling hours September-April. Please call for details about fall open bowling and leagues. Costs: $2.75/game & $0.75/shoes
Billiards Information- Anyone 16 or older can play pool anytime tables are available. Costs: $2/half-hour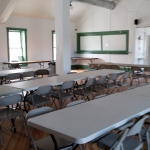 Birthdays, Parties and Private Events- The gym and upstairs are available to rent for bowling birthday parties, baby showers, graduation parties or other private events. Call for details and availability.