City of Sherrill Department of Public Works

210 Elmwood Place, Sherrill, NY 13461
Phone (315) 363-0370, Fax (315) 363-0031
Upcoming Garbage Pick-Up Date Changes
Normal Pick-up Date     New Pick-up Date

12/25 (Monday)                    12/26 (Tuesday)
1/1 (Monday)                         1/2 (Tuesday)
Garbage Pick-Up Map- Please see this map- Garbage Pick-Up Map to see what days garbage is picked up.
Garbage or Treasure Stat:  The City of Sherrill generates an average of 1.43 tons of recyclables every pick-up day.
Common Garbage & Recycling Mistakes

Overweight – Garbage Can & contents shall not weigh over 40 lbs (recyclables 20 lbs). Helpful tip: place used cat litter in separate plastic bag outside of garbage container to avoid having garbage containers be overweight.
Wrong size containers – Containers shall have a capacity of no less than 10 gallons & no more than 32 gallons.
Materials that are potentially damaging to garbage truck – Construction debris & oversized/awkward materials can not be accepted.
Plastic Bags Placed in Recycling Bin – Although some grocery bags have the recycling triangle on them, they cannot be recycled through the local recycling program. Bags can be brought to most local grocery stores for recycling/reuse.
Food Contents Still in Recyclable Containers – i.e. – remove leftover pizza from box; rinse out food containers
For helpful tips about what is recyclable, please visit www.AmIRecyclable.com.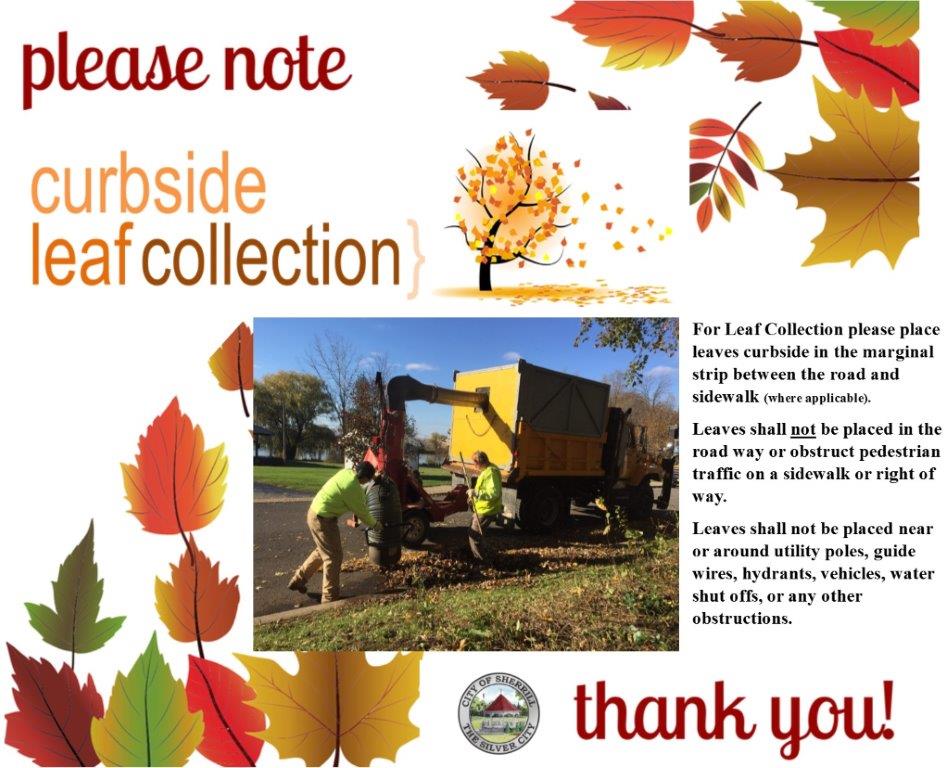 2017 Brush & Green Waste Pick-Up
*Please check back in early 2018 for details about 2018 pick-up.
Every other Monday:  April 10-October 23
*Note – Please do not place waste at curb prior to the weekend before the scheduled Monday pick-up.
Brush & Green Waste Reminders:

Brush & green waste piles shall:
be free of any garbage, soil, rocks, animal waste, lumber, debris, inorganic matter, etc…

not be placed in any type of bag, twine, basket, rope, container, wire, barrel, etc..
Brush must be less than 6' long and 4" wide.
Lawn Care Tips:
Lawn clippings should always be left on the lawn and never raked up so that the soil receives all the necessary nutrients it requires.

Use of fertilizer can be eliminated by benefiting from the natural nitrogen produced from recycling grass clippings back into the lawn.

Best benefit of all: Saving your time and energy for fun things!
Compost- is available for residents to take at the end of Fairway Lane, adjacent to the Waste Water Treatment Plant.
EWaste- Dispose of old electronic equipment at Lojo Technology.  Visit https://www.alternativesindustry.com/e-waste-recycling-electronics for more information.  Best Buy and Staples accept electronics and most cell phone stores will take back your device free of charge.

Transfer Station– The Transfer Station is open for Sherrill residents Saturdays, 8am-1pm through early spring.  Additional hours will resume in early spring.  Refuse coupons must be purchased at City Hall at $5 each in order to drop things off. The number of coupons needed varies based on size of the load.  Please see the fees below for more information.  The Transfer Station will no longer extend privileges to anyone without coupons on the day of disposal. 
Please see the fees below and call City Hall, (315) 363-2440 with any questions.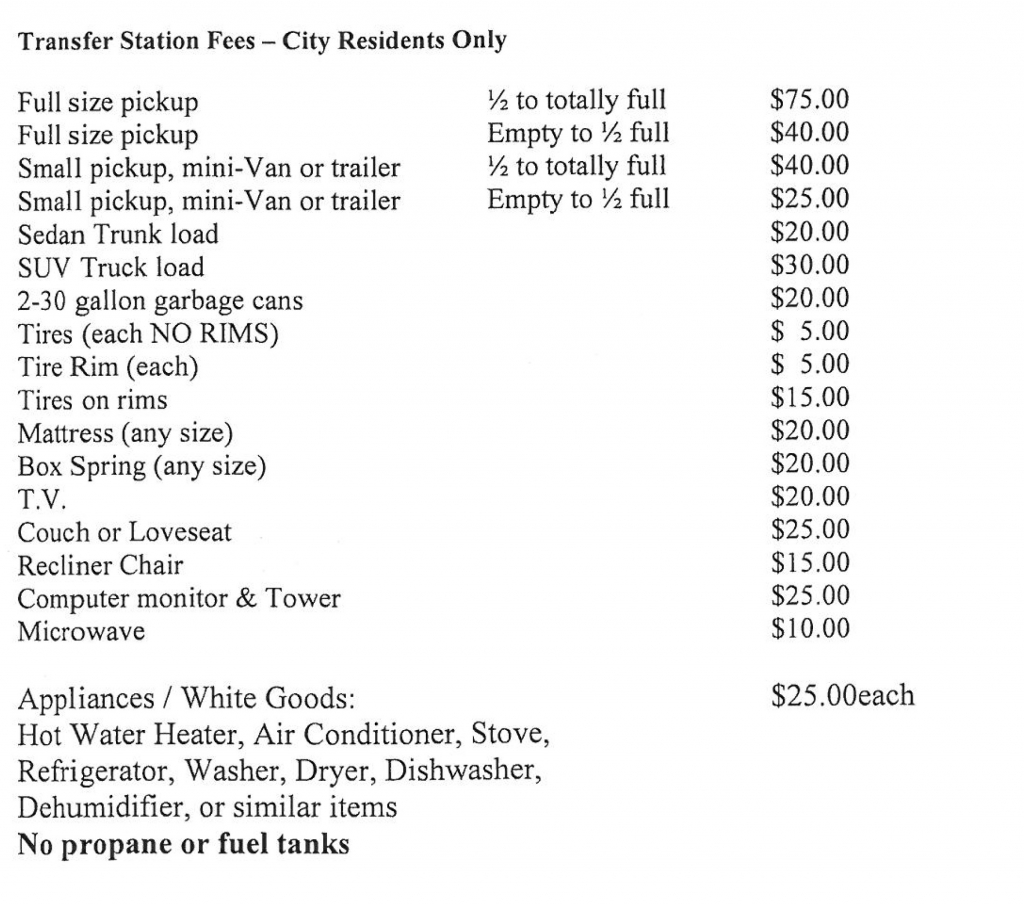 Battery Disposal- Under the "NYS Rechargeable Battery Law" it is illegal to toss rechargeable batteries in the trash in NYS. They contain toxic metals that can be released into the environment.  Rechargeable batteries contained in electronic products must be removed prior to disposal.  Batteries covered by this law include batteries for lap tops, cameras, cell phones, and rechargeable alkaline batteries.  Sherrill residents may bring rechargeable batteries to City Hall for disposal.  Household alkaline batteries should be placed in your trash for disposal. Previously, alkaline battery disposal posed environmental threat because of mercury content. Since mercury has been phased out of battery production, single-use alkaline battery disposal has become safer and such items should be placed with your trash.  Please visit http://www.ohswa.org/ for more information.