City of Sherrill Department of Public Works

210 Elmwood Place, Sherrill, NY 13461
Phone (315) 363-0370
Fax (315) 363-0031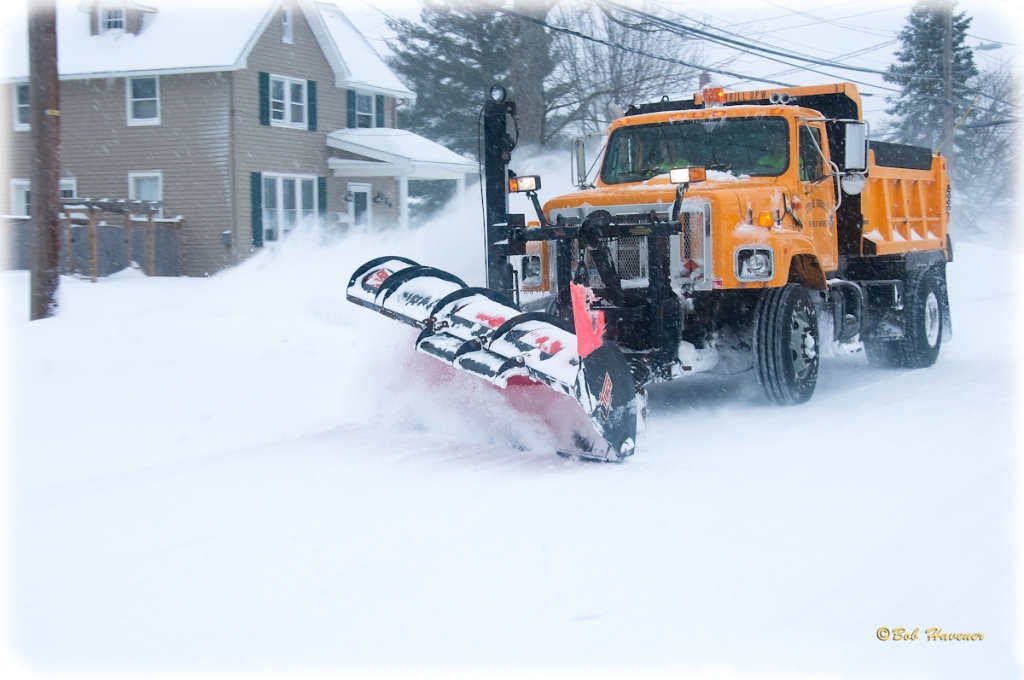 News from the Department of Public Works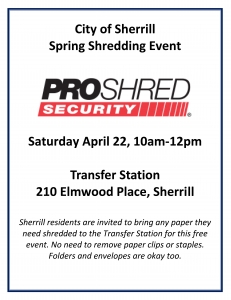 Upcoming Garbage Pick-Up Date Changes
Normal Pick-up Date     New Pick-up Date

05/29 (Monday)              05/30 (Tuesday)
Garbage or Treasure Statistic:  Sherrill generates an average of 101.04 tons of refuse per month.
*Please note- The following are some common violations that are still occurring:
-Garbage can & contents combined total weight over 40 lbs. Please cover garbage and recyclable cans.  Rainwater & snow significantly increase the weight to unsafe, handling limits for the sanitation crew.
-Recyclables not loose, but stuffed in plastic bags.  Please do not bag recyclables.
-Bulk or hazardous items that could potentially damage truck packer or result in DEC fines.
Garbage Pick-Up Map- Please see this map- Garbage Pick-Up Map to see what days garbage is picked up.
Winter Reminder- Please do not place garbage cans or recyclables in the sidewalk because it interferes with sidewalk clearing.  Please place containers at the edge of your driveway between the sidewalk and road.
Wood Ashes- At the end of Fairway Lane, there is a designated area for dropping off properly extinguished, wood ashes.
Plastics Recycling- The following plastics, with and without recycling number codes, should be placed in your recycling container loosely with no plastic bags, string or twine: soda bottles, milk & water jugs, mustard & ketchup bottles, baked good containers, disposable drink cups, soap & detergent bottles, mouthwash bottles, salad dressing bottles, peanut butter jars, milk cartons, juice cartons, juice boxes. Lids should be left on containers. Containers should be empty and rinsed before recycling.  
The following items are not accepted for recycling: styrofoam, plastic bags & packaging, plates & tableware, prescription medicine bottles, motor oil bottles, clothes hangers, furniture, needles & syringes, six-pack holders, snack bags, toys, straws, plexiglass, or pesticides. For more information please visit www.ohswa.org.
EWaste- Dispose of old electronic equipment at Lojo Technology, 634 Birchwood Drive, Oneida, Monday-Thursday 7:30am-4:30pm.  Call 363-3014 for more information as hours are subject to change.  Best Buy and Staples accept electronics and most cell phone stores will take back your device free of charge.

Transfer Station– The Transfer Station is open for Sherrill residents on Saturdays, 8am-1pm until spring.  Refuse coupons must be purchased at City Hall at $5 each in order to drop things off. The number of coupons needed varies based on size of the load.  Please see the fees below for more information.  The Transfer Station will no longer extend privileges to anyone without coupons on the day of disposal. 
Please see the fees below and call City Hall, 363-2440 with any questions.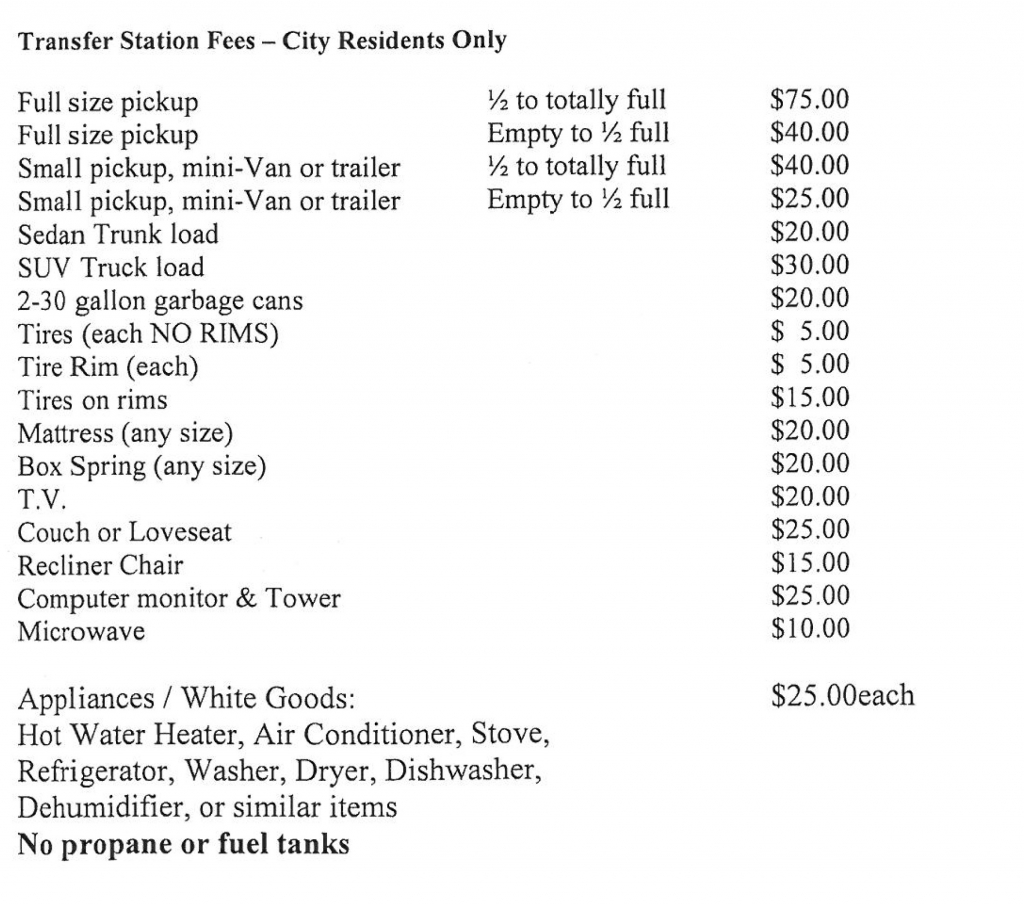 Battery Disposal- Under the "NYS Rechargeable Battery Law" it is illegal to toss rechargeable batteries in the trash in NYS. They contain toxic metals that can be released into the environment.  Rechargeable batteries contained in electronic products must be removed prior to disposal.  Batteries covered by this law include batteries for lap tops, cameras, cell phones, and rechargeable alkaline batteries.  Sherrill residents may bring rechargeable batteries to City Hall for disposal.  Household alkaline batteries should be placed in your trash for disposal. Previously, alkaline battery disposal posed environmental threat because of mercury content. Since mercury has been phased out of battery production, single-use alkaline battery disposal has become safer and such items should be placed with your trash.  Please visit http://www.ohswa.org/ for more information.