Sherrill-Kenwood Volunteer Fire Department
373 Sherrill Road
Sherrill, NY 13461
Phone: (315) 363-0530
Fax: (315) 363-1540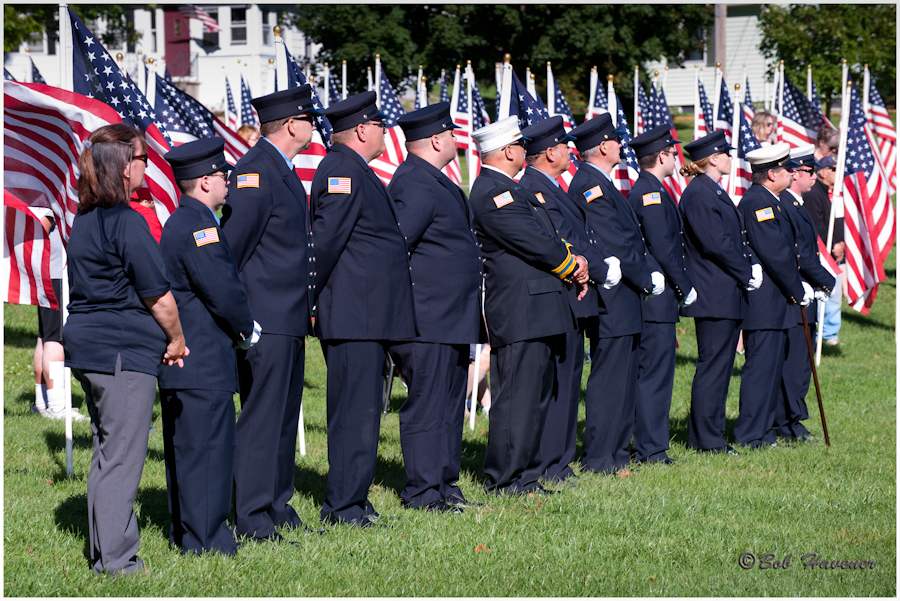 About the Department:
The Sherrill-Kenwood Volunteer Fire Department operates in a city-owned building and is furnished with city-owned equipment. The department also has a volunteer rescue service. The Sherrill-Kenwood Volunteer Fire Department, an ISO-rated 4 department, is the only all-volunteer department serving a city in New York State.
Fire Department News and Reminders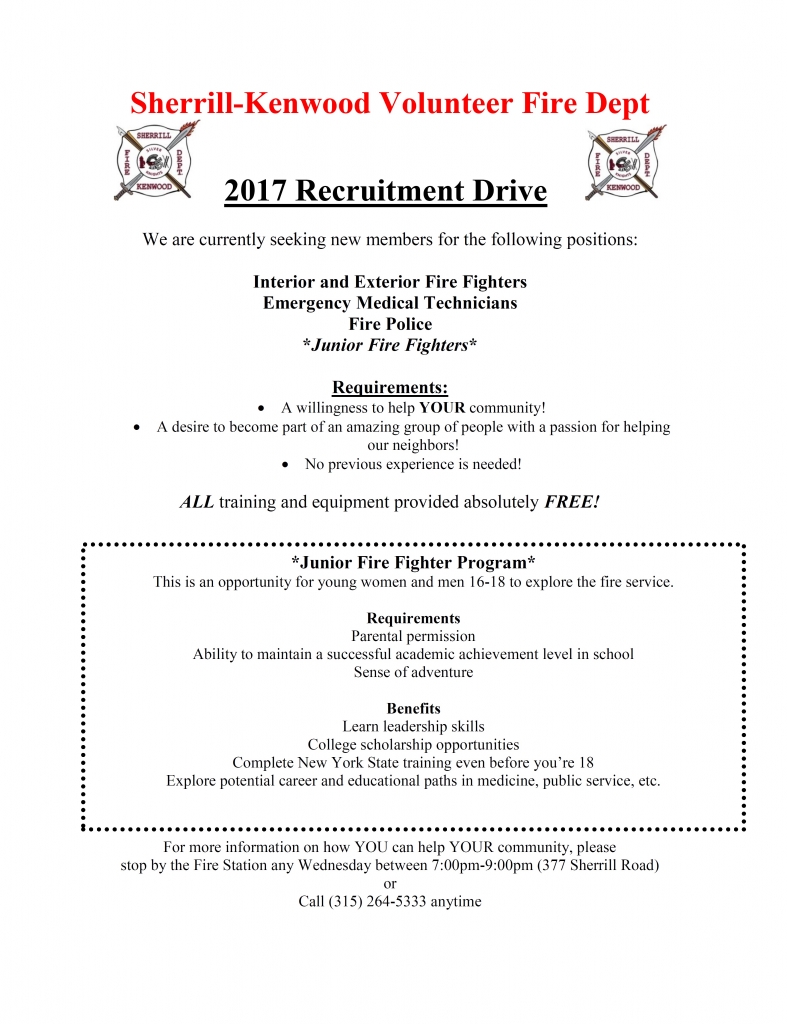 Carbon Monoxide Poisoning- Carbon monoxide is a silent, deadly killer claiming about 1,000 lives each year in the United States.  Automotive exhaust, home heating systems and obstructed chimneys can produce the colorless, odorless gas.  The gas can also be produced by poorly vented generators, kerosene heaters, gas grills and other items used for cooking and heating.
NEVER run generators indoors. Open a window slightly when using a kerosene heater.
NEVER use charcoal to cook indoors.
NEVER use a gas oven to heat your home.
Symptoms of carbon monoxide poisoning include sleepiness, headaches and dizziness.  If you suspect carbon monoxide poisoning, dial 911.
Chicken BBQ- The Fire Department will hold its chicken BBQ on Saturday July 29.  Look for more details coming soon.
Membership- The Fire Department is always looking for new members.  If you've ever wondered how you could help your community, consider joining.  If you're 18 years or older (male or female) please visit the fire station during our Wednesday Night Drill that starts at 6:50pm, EVERY WEDNESDAY, for more information.  We also have a junior firefighter program for young men and women who are 16 years or older.