Sherrill-Kenwood Volunteer Fire Department
373 Sherrill Road, Sherrill, NY 13461
Phone: (315) 363-0530
Fax: (315) 363-1540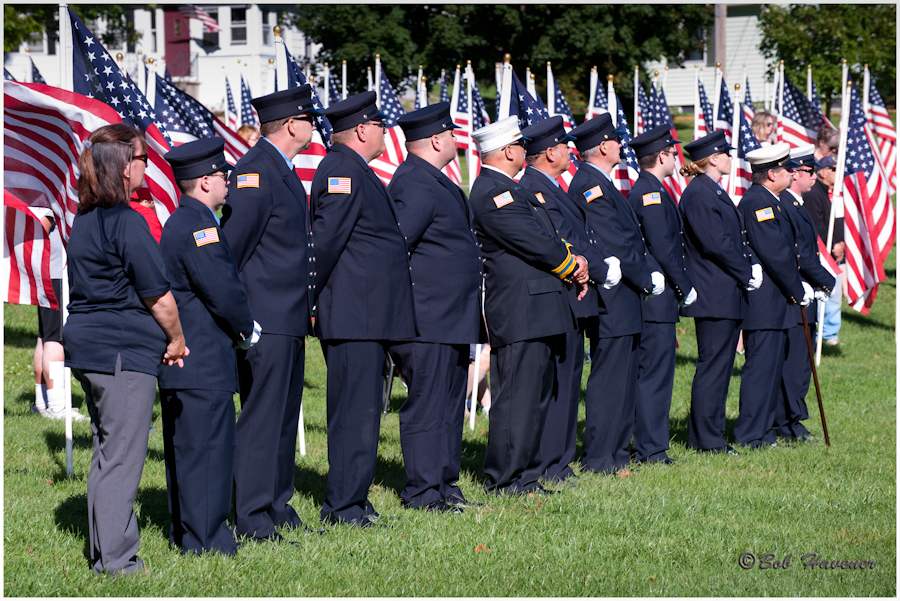 About the Department:
The Sherrill-Kenwood Volunteer Fire Department operates in a city-owned building and is furnished with city-owned equipment. The department also has a volunteer rescue service. The Sherrill-Kenwood Volunteer Fire Department, an ISO-rated 4 department, is the only all-volunteer department serving a city in New York State.
Fire Department News and Reminders

Membership
The department is always looking for new members.  If you have ever wondered how you could help your community, consider joining.  If you are 18 years of age or older (male or female) please visit the fire station during our Wednesday Night Drill that starts at 6:50pm, EVERY WEDNESDAY, for more information.  We also have a junior firefighter program for young men and women who are 16 years or older. 
Fire Safety
Candles- There are an estimated 15,260 fires caused by candles each year.  If you use candles, ensure they are in sturdy metal, glass or ceramic holders and placed where they cannot be easily knocked down.  Avoid using candles in bedrooms and sleeping areas.  Extinguish candles after use and before going to bed.  Keep candles at least 12 inches from anything that can burn.  Never use a candle where medical oxygen is being used. The two can combine to create a large, unexpected fire.  Always use a flashlight- not a candle- for emergency lighting.  NEVER leave burning candles unattended!
Wood Stoves- Wood stoves cause over 4,000 residential fires every year. The City fire code has specific installation requirements and a permit is required. Stop in at City Hall for information.  When purchasing a wood stove, look for solid construction, such as plate steel or cast iron metal. Check your stove periodically for cracks and inspect legs, hinges and door seals for smooth joints and seams. Use only seasoned wood for fuel, not green wood, artificial logs, or trash. In pellet stoves, burn only dry, seasoned wood pellets. Inspect and clean your pipes and chimneys annually and check monthly for damage or obstructions.
Electric Space Heaters- Buy only heaters evaluated by a nationally recognized laboratory, such as Underwriters Laboratories (UL). Check to make sure it has a thermostat control mechanism, and will switch off automatically if the heater falls over. Heaters are not dryers or tables; don't dry clothes or store objects on top of your heater. Plug space heaters directly into wall outlets and never into an extension cord or power strip. Always unplug your electric space heater when not in use.
Fireplaces- Fireplaces regularly build up creosote in their chimneys. They need to be cleaned out frequently and chimneys should be inspected for obstructions and cracks to prevent deadly chimney and roof fires. Check to make sure the damper is open before starting any fire. Never burn trash, paper or green wood in your fireplace. These materials cause heavy creosote buildup and are difficult to control. Use a screen heavy enough to stop rolling logs and big enough to cover the entire opening of the fireplace to catch flying sparks. Don't wear loose-fitting clothes near any open flame. Make sure the fire is completely out before leaving the house or going to bed. Allow ashes to cool before disposing of them. Place ashes in a tightly covered metal container and keep the ash container at least 10 feet away from your home and any other nearby buildings. Never empty the ash directly into a trash can. Douse and saturate the ashes with water.
Remember – In the event of a fire, time is the biggest enemy and every second counts!  Escape first, and then call for help. Develop a home fire escape plan and practice it frequently with your family.  Designate a meeting place outside. Make sure everyone in the family knows two ways to escape from every room.   Never stand up in a fire, always crawl low under the smoke, and try to keep your mouth covered. Never return to a burning building for any reason: it may cost you your life.  Having a working smoke alarm dramatically increases your chances of surviving a fire.
Daylight savings time ends November 5- remember to change your batteries in your smoke alarms when you turn your clocks back.