Upcoming Events
Sherrill Farmers Market- Tuesdays, June 2-October 6, 3-7pm, Reilly-Mumford Park

Sherrill Summer Concert Series- Tuesdays June 30-August 25 6:30pm, Reilly-Mumford Park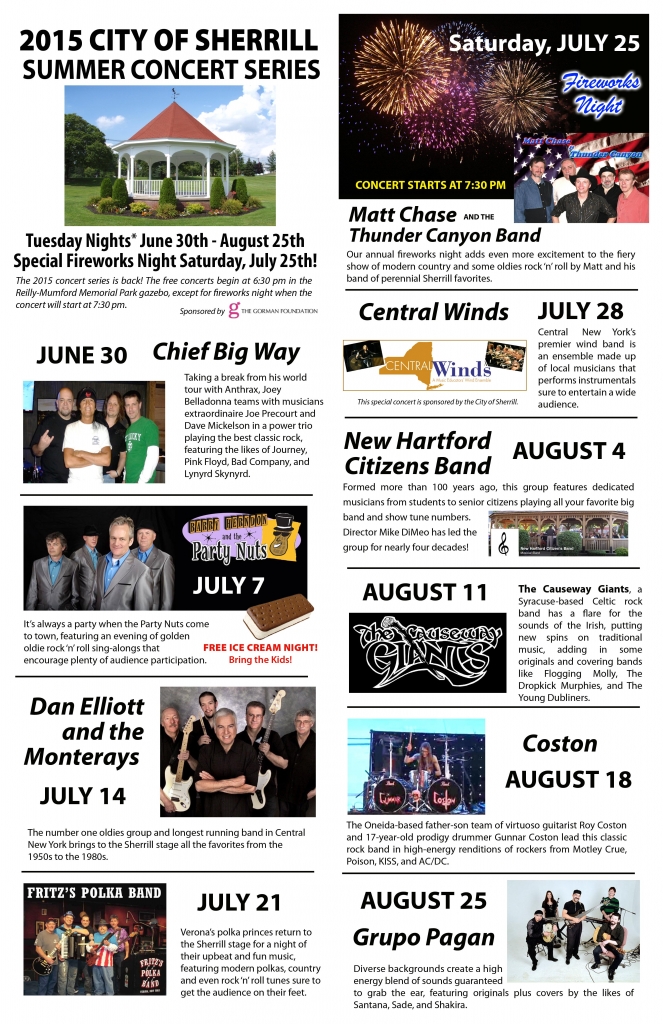 City of Sherrill Bicycle Auction-  Saturday August 15, 9am- The City of Sherrill will conduct an auction of unclaimed bicycles. The auction will be held Saturday, August 15, at 9:30 a.m. at the DPW garage located on Elmwood Place, Sherrill.   Anyone who has reported a stolen bicycle to the City of Sherrill Police Department, or any local police agency, may view the bicycles by appointment, by contacting the Sherrill Police Department at 363-6221 on any business day prior to the auction.   A general pre-auction preview will be held at the auction site between 9:00-9:30 a.m. on August 15, 2015.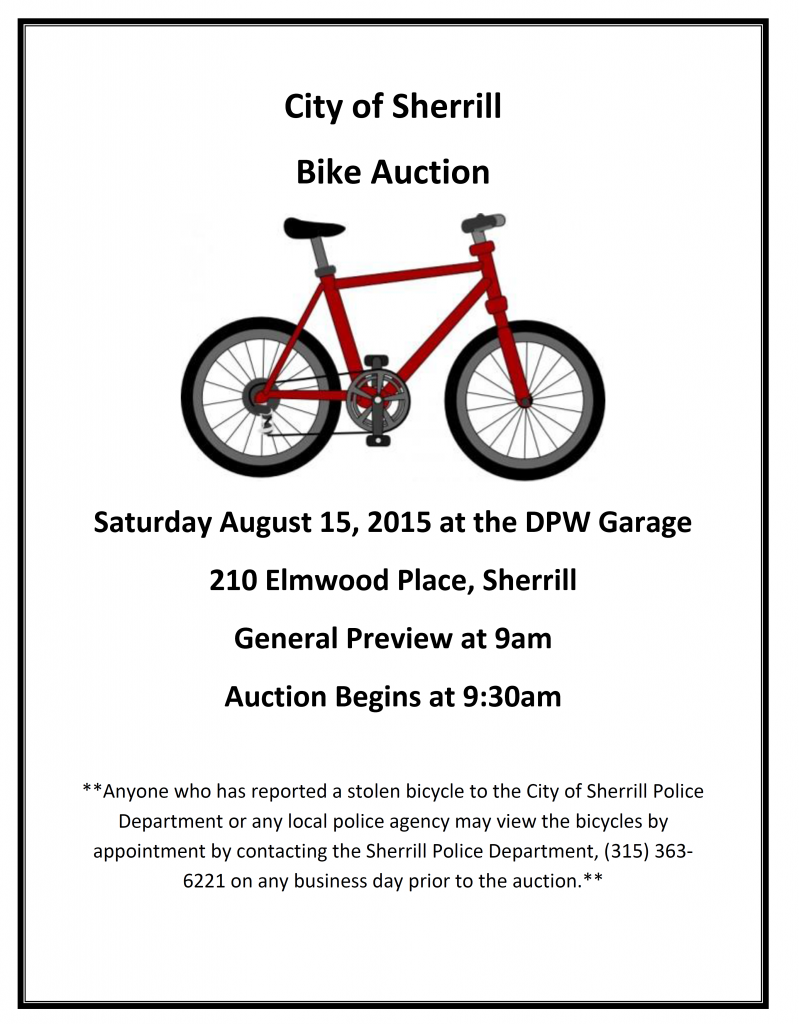 Senior Farmers Market Nutrition Program Coupon Distribution- Tuesday August 18- 3-4:30pm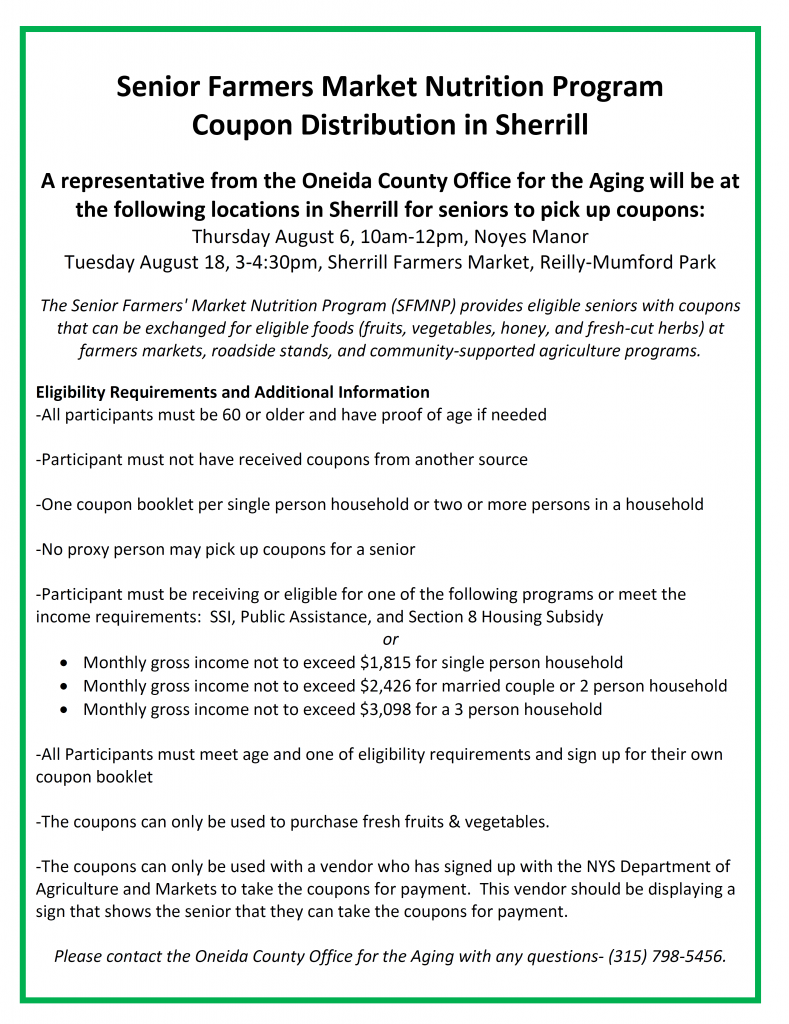 Bus Trip for Seniors to the State Fair- Tuesday September 1 at 10am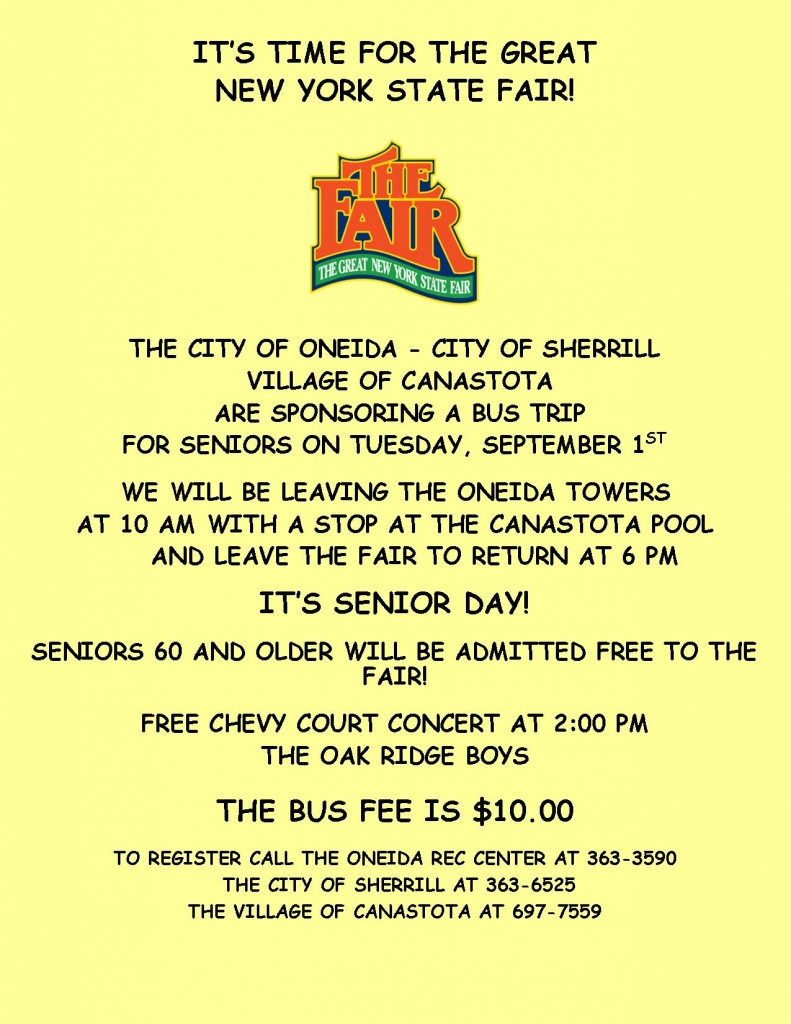 Shredding and Plastics Collection- Saturday September 19- 10am-12pm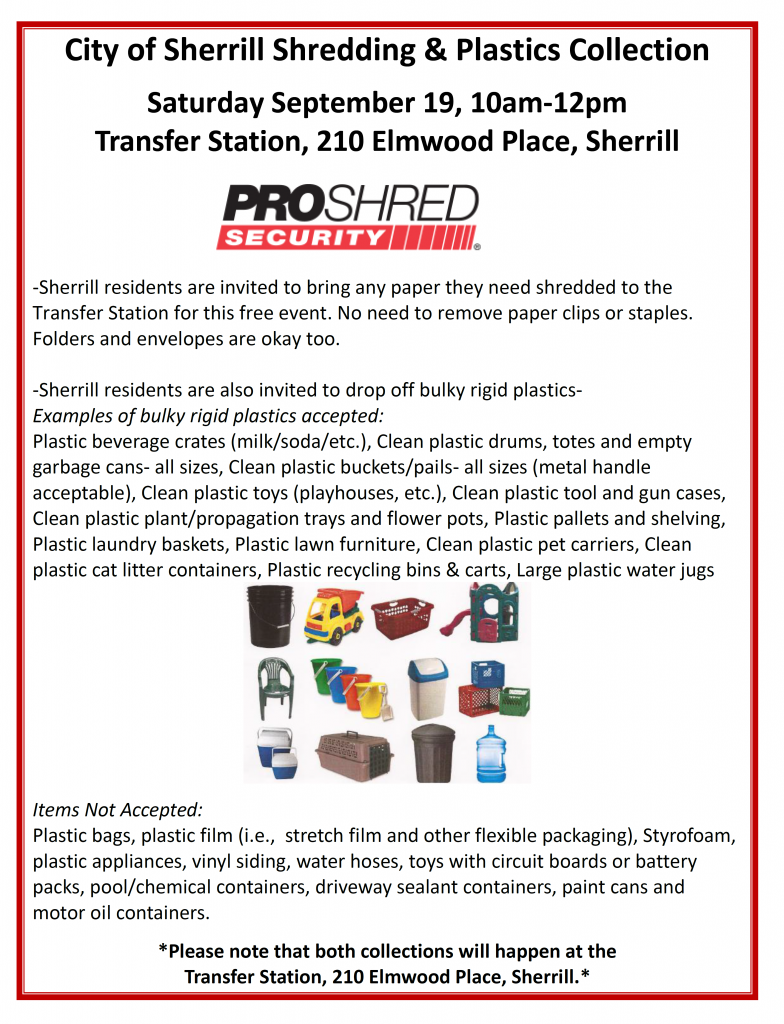 *Please note- all events are subject to change.